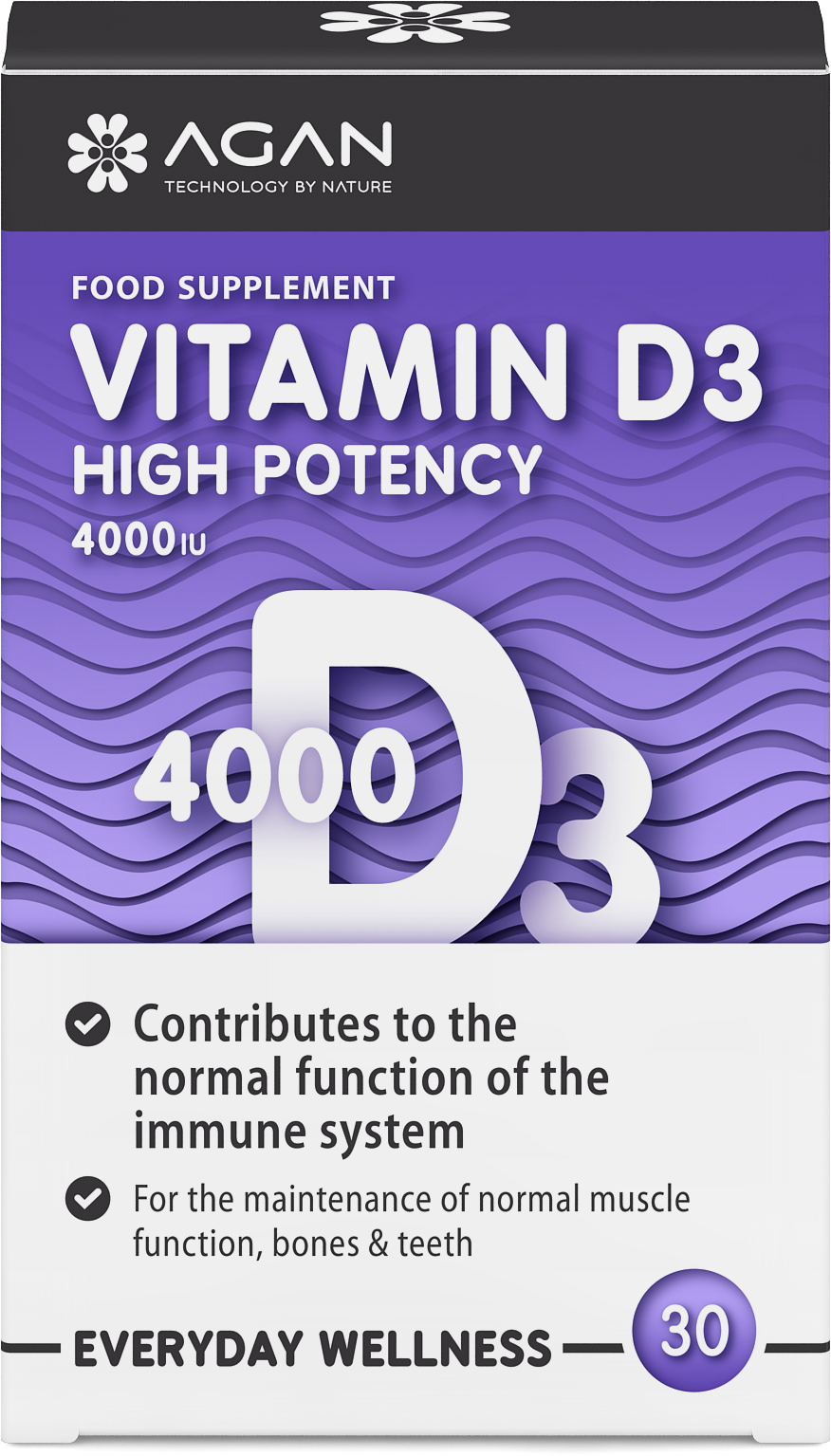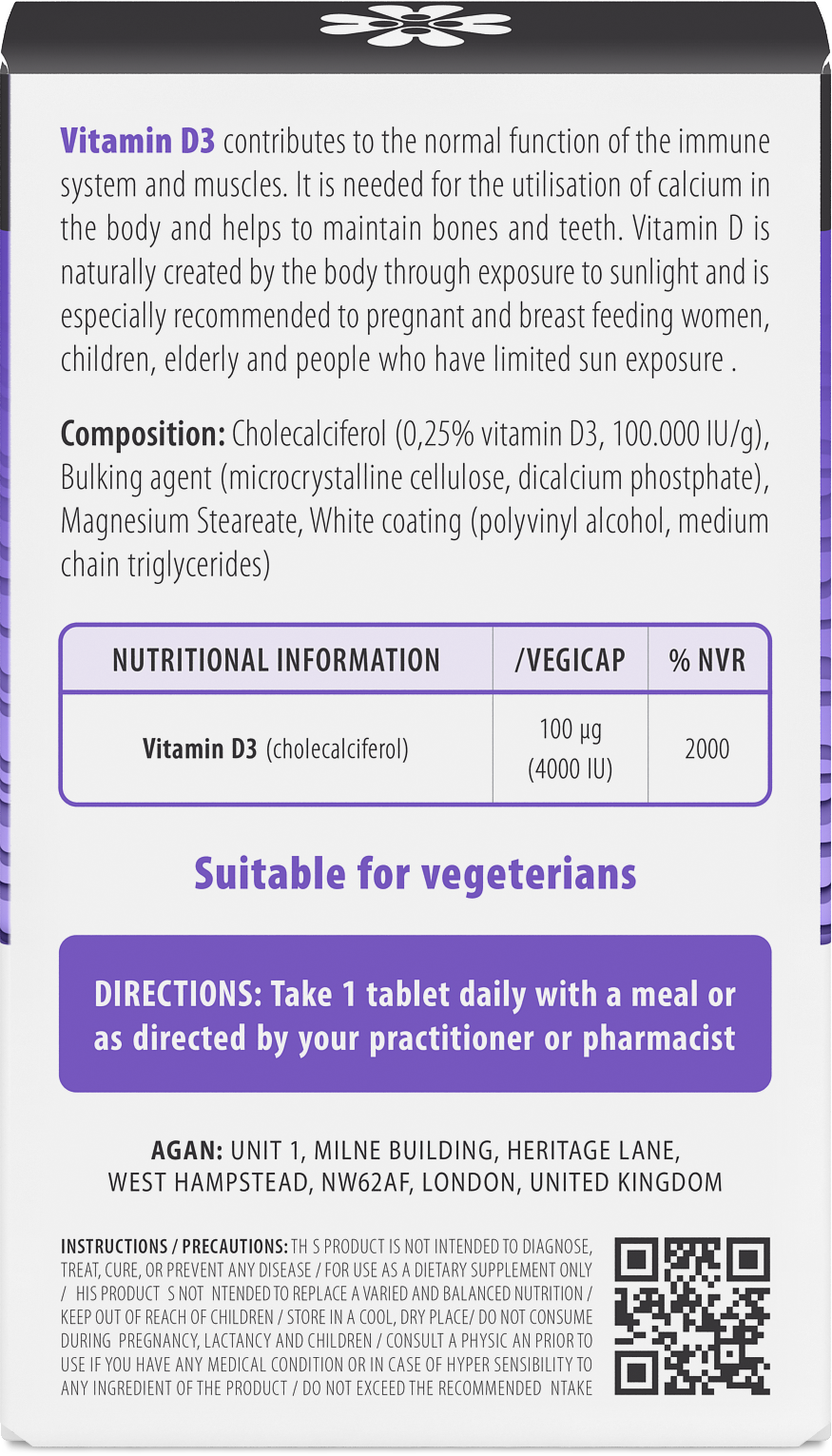 Vitamin D is naturally created by the body through exposure to sunlight and is especially recommended to pregnant and breast feeding women, children, elderly and people who have limited sun exposure*
Contributes to the normal function of the immune system and muscles. It is needed for the utilisation of calcium in the body and helps to maintain bones and teeth.
Providing 100 µg of this important nutrient in the preferred D3 form (cholecalciferol)
High potency, one-a-day
2500 / 4000 UI
Take one tablet daily or as directed by your practitioner or pharmacist.
Do not exceed recommended daily dose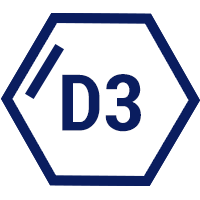 COMPOSITION: L-ascórbic acid DC (96% vitamin C), Dry extract of dog rose (dog rose, fruit) (70% vitamin C) (ratio 5-6:1), Zinc Sulphate (33% zinc),