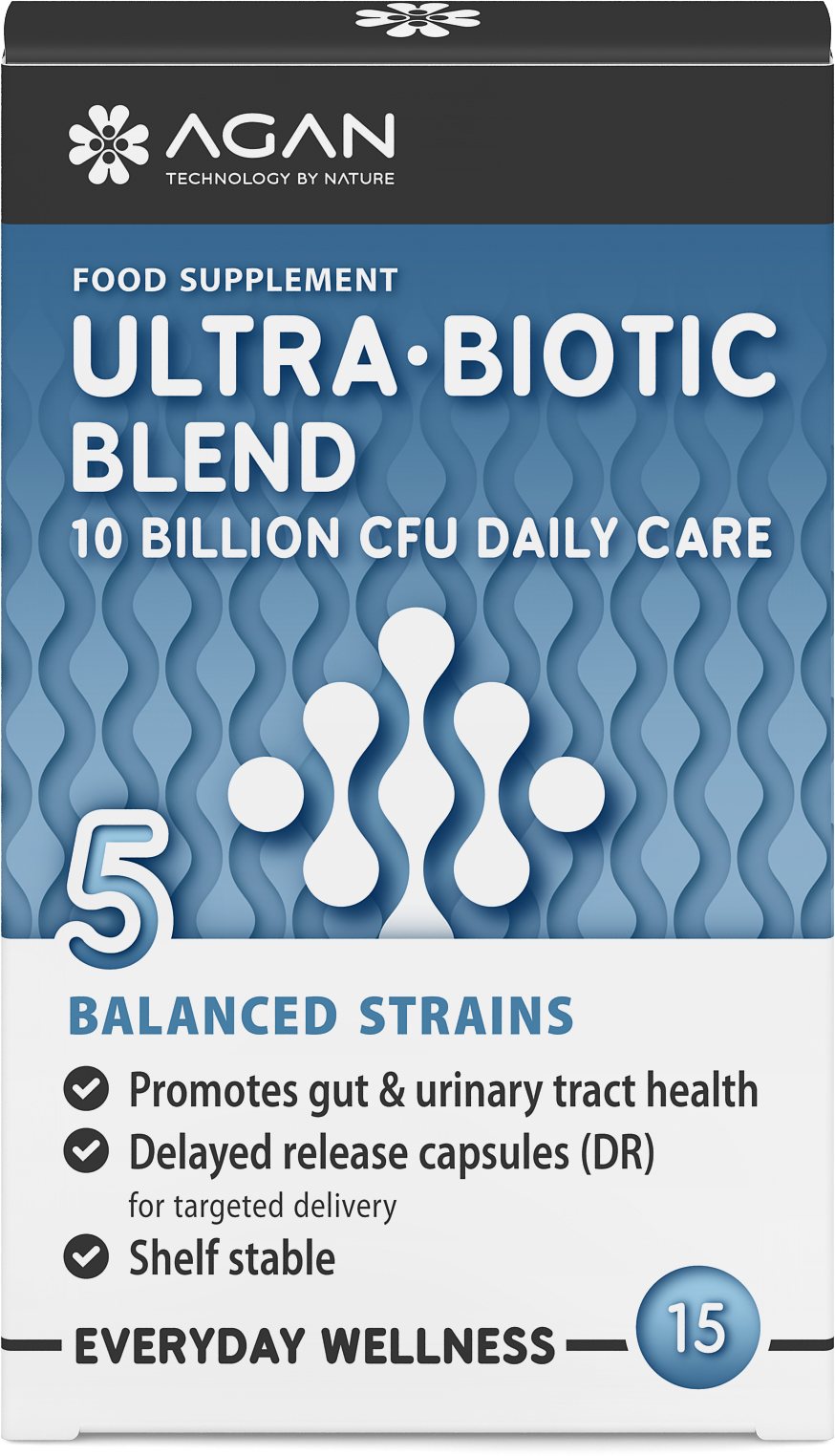 10 Billion CFU Daily Care
ULTRABIOTIC is an advanced, high potency synergistic blend of five clinically studied probiotic strains that promotes the balance of good bacteria in your gut. These potent nutrients have been clinically researched and shown to survive exposure from bile and gastric acid, get delivered to your intestines alive and well, colonize there and help keep the microbiome balanced for long periods of time.
5 strain high potency probiotic supplement with 10 billion active organisms to support digestive, gut, bowel, urinary tract and immune health

Improves the balance of "friendly" bacteria in the intestine

Aids with digestion and metabolism

Critical factor in overall health
Take 1 capsule daily, or as directed by a health care professional.