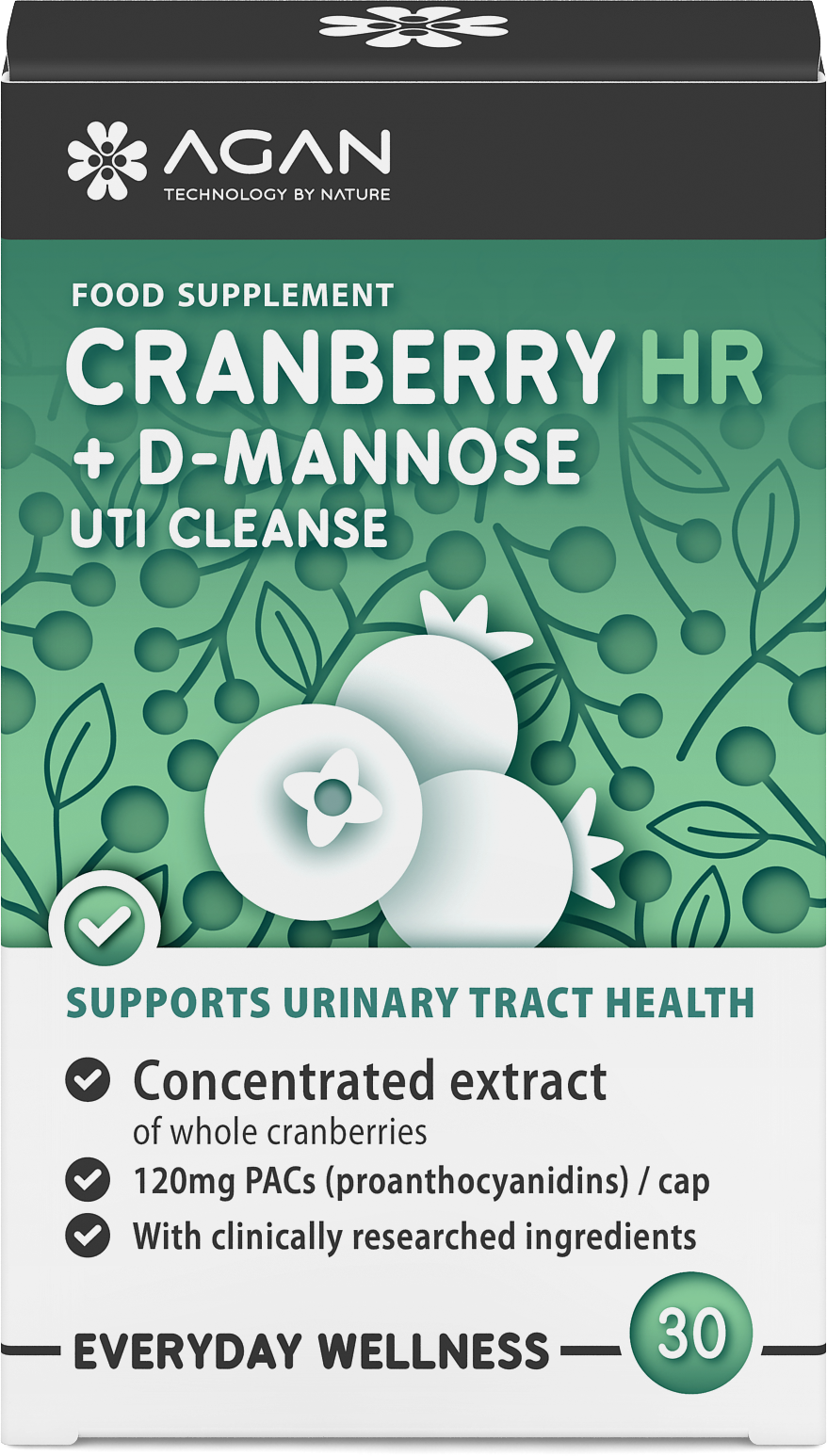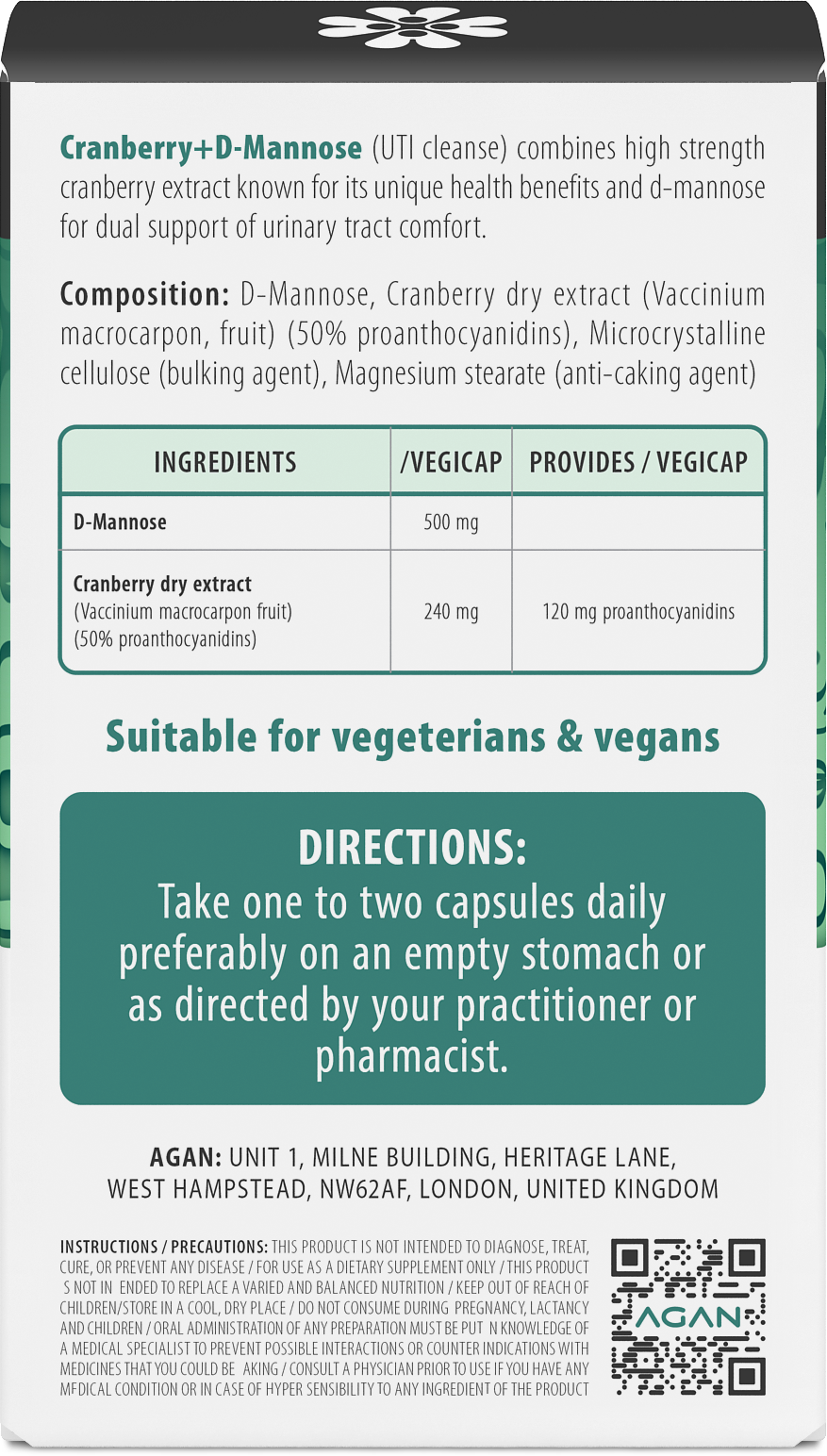 Cranberry+D-Mannose combines the health benefits of cranberry and d-mannose in one vegetarian capsule. With high strength cranberry extract, known to help support urinary tract comfortand D-Mannose that worksby preventing pathogens from sticking to the wall of your bladder, Cranberry+D-Mannose provides a one-two punch to help safeguard your urinary health.
The ideal daily supplement for thosewho want daily UTI protection plus a stronger immune system.

Cranberry extract that is clinically researched with 120 mg PACs (proanthocyanidins) per capsule

Contains concentrated cranberries extract for improved bioavailability
Take one or two capsules daily, preferably on an empty stomach or as directed by your practitioner or pharmacist.