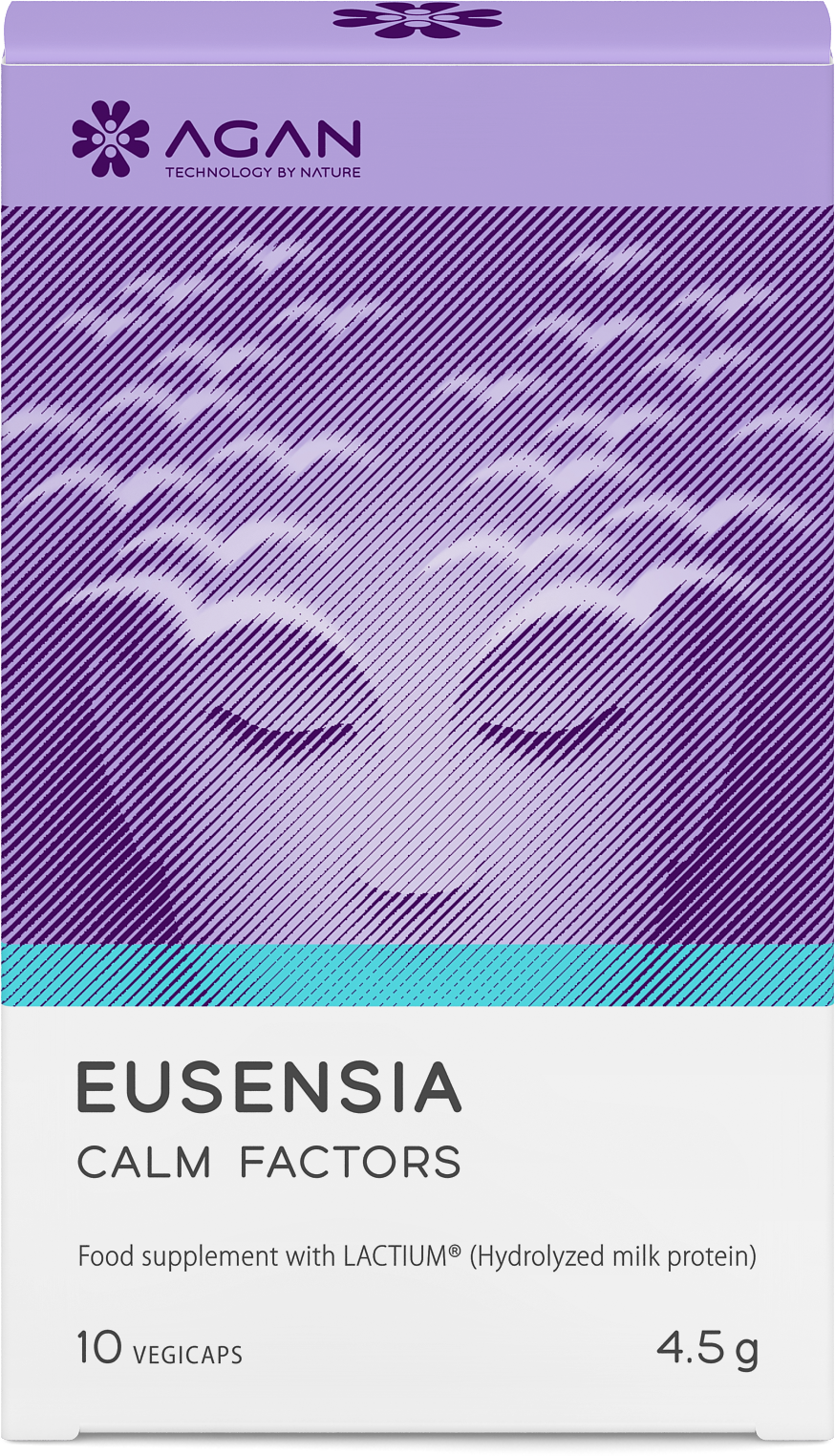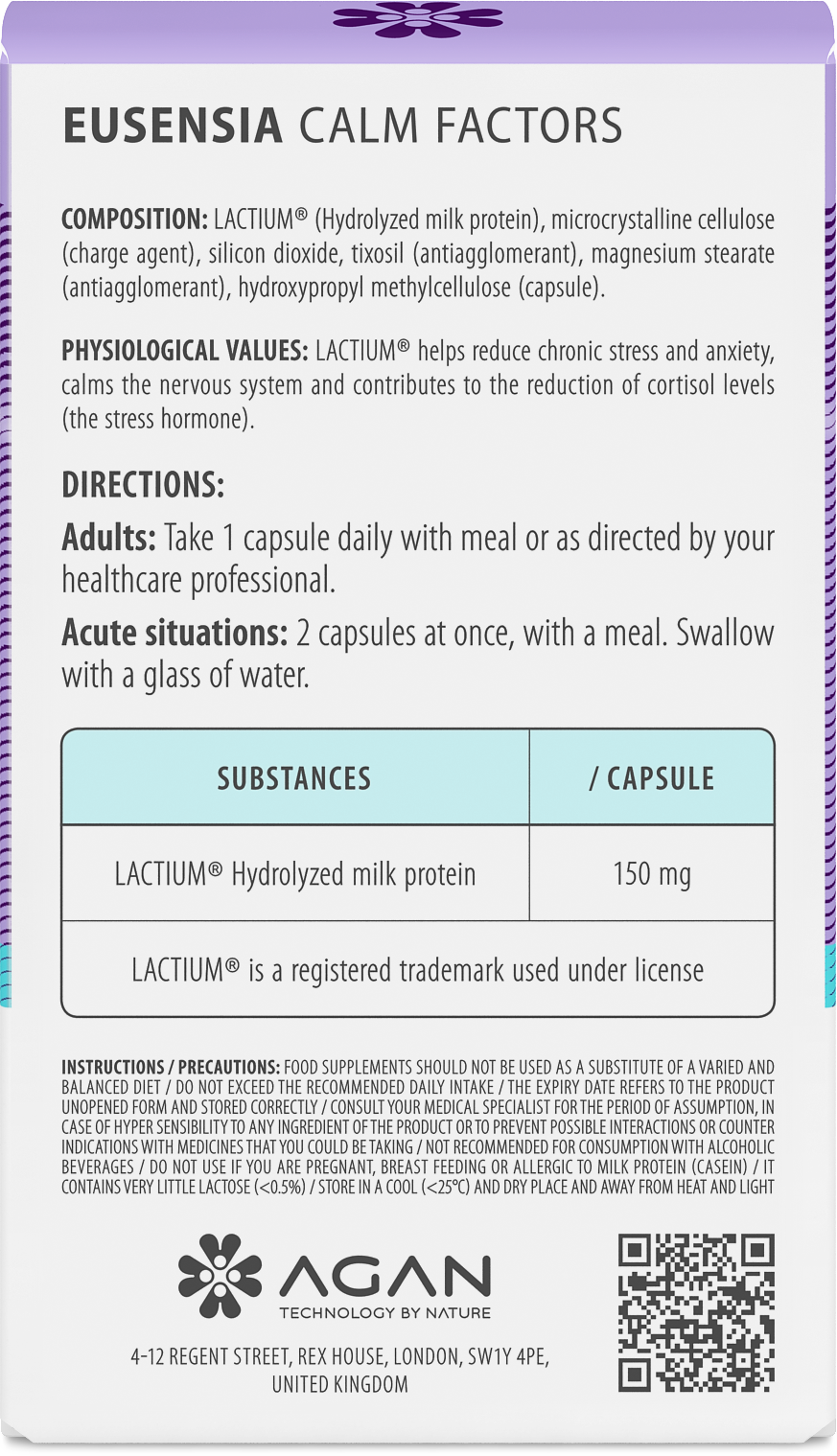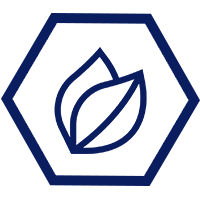 A natural product that offers a simple and safe solution for coping with
emotional and psychological stress and has been proven to be non-toxic and does not have
undesirable side-effects.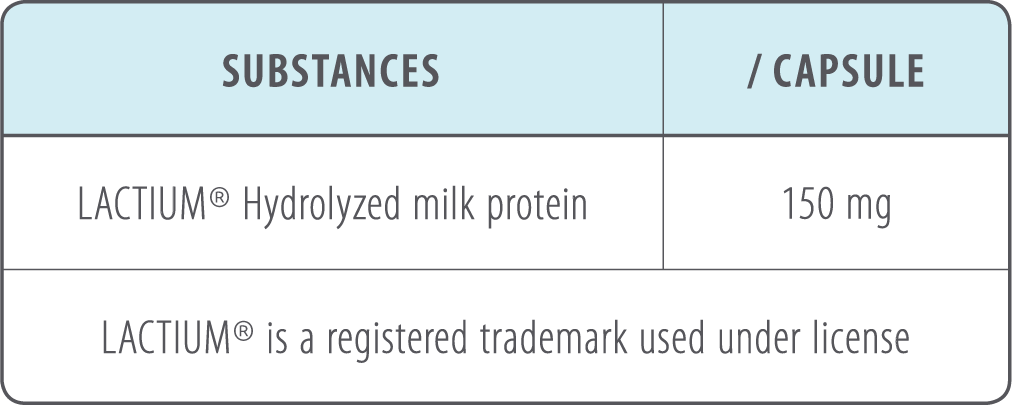 COMPOSITION: LACTIUM ® (Hydrolyzed milk protein ), microcrystalline cellulose (charge
agent), silicon dioxide, tixosil (antiagglomerant), magnesium stearate (antiagglomerant),
hydroxypropyl methylcellulose.
EUSENSIA Calm Factors helps you to face temporary anxiety and tension and allows you to prevent and regulate problems and bad habits due to stressful conditions. It calms the nervous system, and contributes to the reduction of cortisol levels (stress hormone).