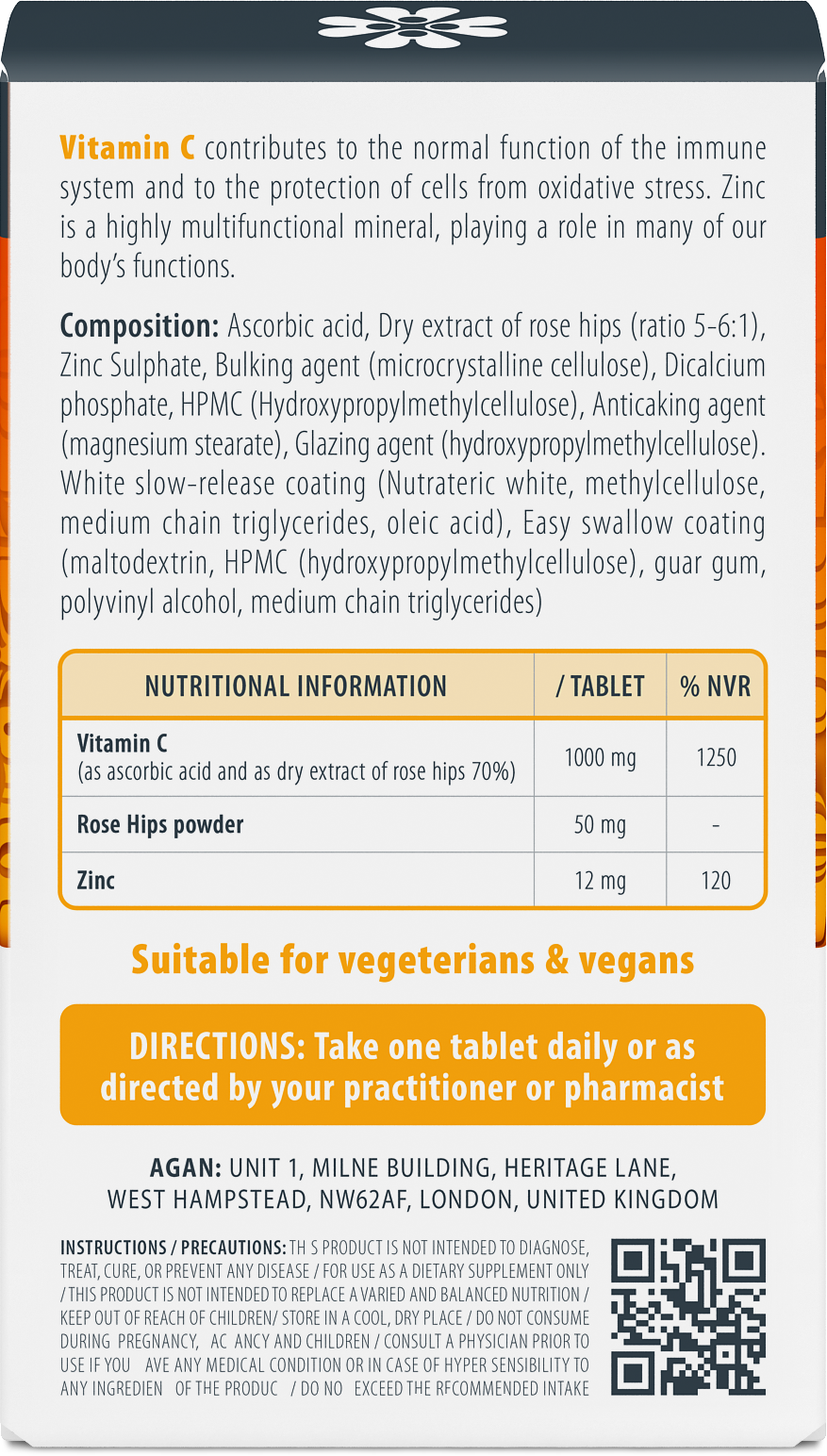 Vitamin C contributes to normal collagen formation, for the normal function of blood vessels, bones, cartilage, gums, skin and teeth. Vitamin C contributes to a normal energy-yielding metabolism, normal functioning of the nervous system, normal psychological function and the normal function of the immune system.
Supports the protection of cells from oxidative stress, a reduction in tiredness and fatigue, and the

regeneration of the reduced form of vitamin E

Increases iron absorption. Vitamin C contributes to the normal function of the immune system during and after intense physical exercise
Food supplement
One - a - day formula
Take one tablet daily or as directed by your practitioner or pharmacist.
Do not exceed recommended daily dose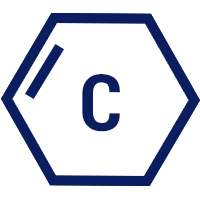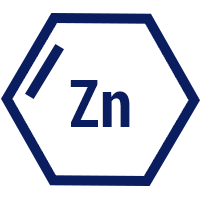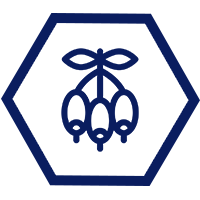 COMPOSITION: L-ascórbic acid DC (96% vitamin C), Dry extract of dog rose (dog rose, fruit) (70% vitamin C) (ratio 5-6:1), Zinc Sulphate (33% zinc),
Why should I take daily doses of Vitamin C?
Vitamin C aka ascorbic acid, is a water-soluble antioxidant which is not naturally produced in the human body, only stored in small amounts. That's why it's essential that we take it via our daily diet, and if that's not possible a supplement is a great alternative.
What are the benefits of Vitamin C for my body?
Vitamin C is a key vitamin for us humans as it helps our immune and nervous systems to function normally, protects the cells from oxidative stress, aids collagen synthesis for normal bone, skin, teeth and blood vessel function and last but not least, it increases the absorption of iron which is really important for energy release particularly during and after physical exertion.
How much Vitamin C is good for me?
The recommended daily dose for adults (15 and over) is 40mg per day (50mg for pregnant women) and 30 for children of 1-10, going up to 35 for 11-14 year olds. These are the official UK Department of Health guidelines, however Vitamin C is generally safe to take in bigger amounts especially when you're fighting an infection or are under great physical stress. Always consult your physician before deciding to increase the recommended daily dose.