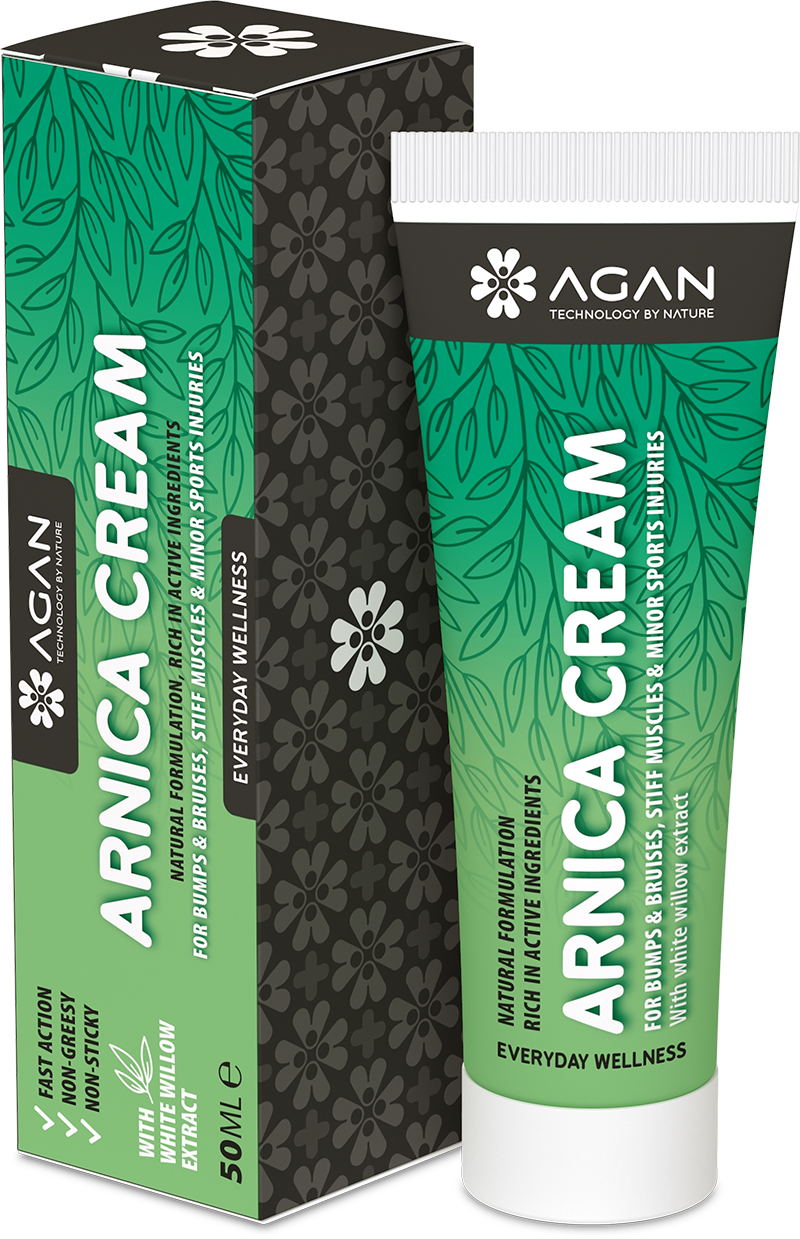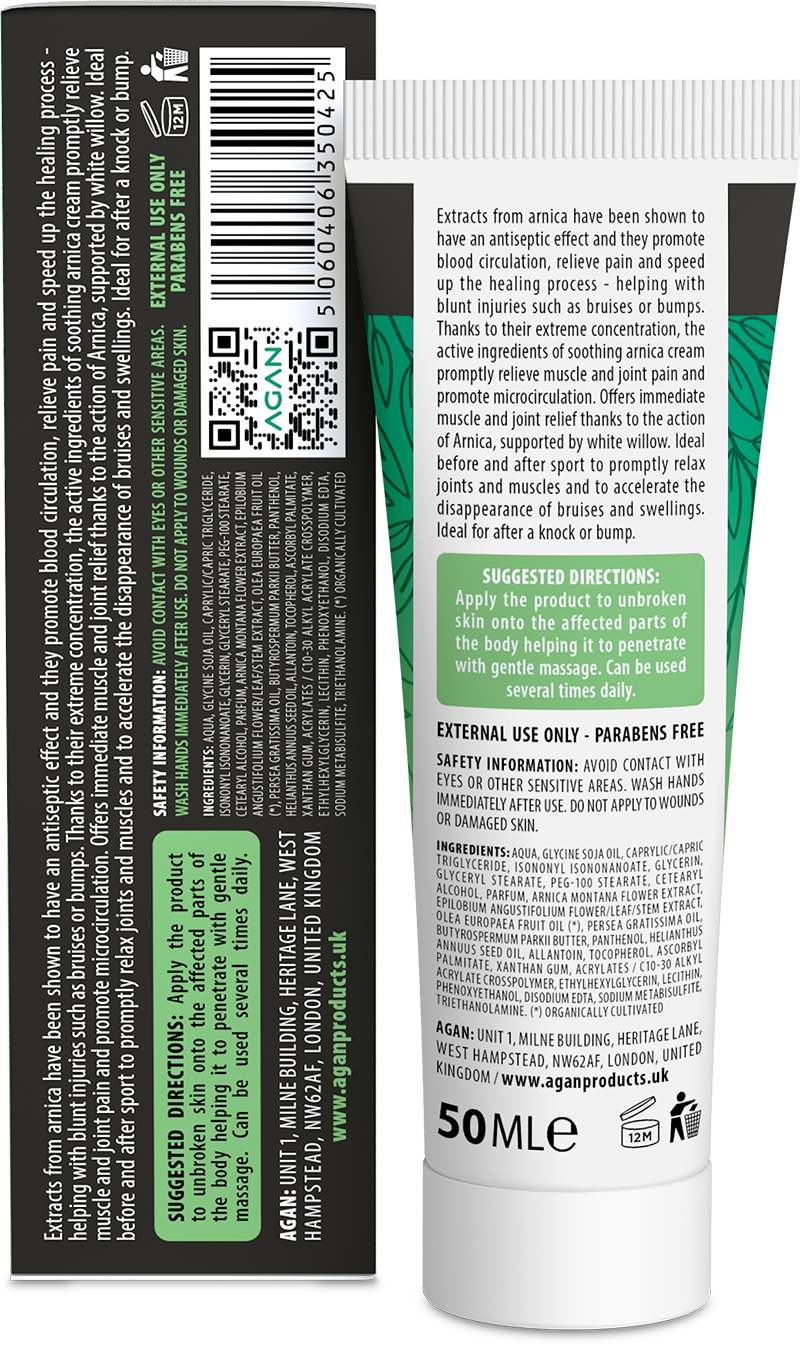 Relieve bruises and muscle aches with arnica cream. Formulated with arnica extract, white willow and aloe vera, this soothing gel quickly relieves sore muscles and joints, reducing discomfort and promoting healing. The useful roll-up pot makes it easier to transport, making it ideal for use before and after exercise.
This cream is ideal after a knock or bump.
Arnica cream contains extracts from arnica flowers that have been shown to have anti-inflammatory, anti-irritant and soothing effects. It helps to reduce the pain of muscles and joints, promote blood circulation and help speed up the healing process
Provides an antiseptic effect and amplifies blood circulation

Relieves muscle pain and stiffness of the joints

Helps bruising disappear faster

Relieves pain and accelerates the healing process thanks to arnica and white willow
Apply the product to unbroken skin onto the affected parts of the body, helping it to penetrate with gentle massage.
Can be used several times daily.